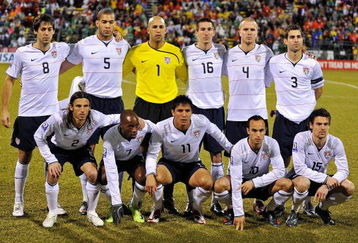 We'll be picking up another bike for a single speed conversion tonight. The Raleigh may be ready this weekend and if all goes well, we will begin work on the second. That will give Brandon and I a single speed each for winter riding.
There is another regular commuter in the Industrial Park. We crossed paths last night and I'm sure we will again. He is new to the area, moving here from WI. I could see that he was a serious rider and I wouldn't be surprise to see him join our touring posse.
Everything is a go for next weeks game in DC.
The American Outlaws
will be representing along with The New England Brigade of
Sams Army.
Our group will travel Wednesday morning, spend the day in DC before traveling to JFK for th 7PM match. This will either be a celebration of the US qualifying or a must win to earn the chance to travel to South Africa in June. Either way, the place will be rocking.