Walking, stationary bike, racquetball. That's what fills in for my lack of biking. There is an AMC Ride scheduled this weekend. It's 20 something miles in Fairhaven, (my hood). They are going, to what I think is a boring section. It's five miles straight to the end of a peninsula, and return. I just may pass on that and meet them later in the ride.
I would really like to cross the bridge, and ride into New Bedford, but I think most riders may be leary "the city". Undesirables, you know.
It has been cold for the noontime walks and layers are necessary. Worn properly, the cold has almost no effect on a body. A co worker asked me to bring a box to the mail room. It looked suspicios to me, but no one in the office was scared. This ain't Boston.
There was some concern with the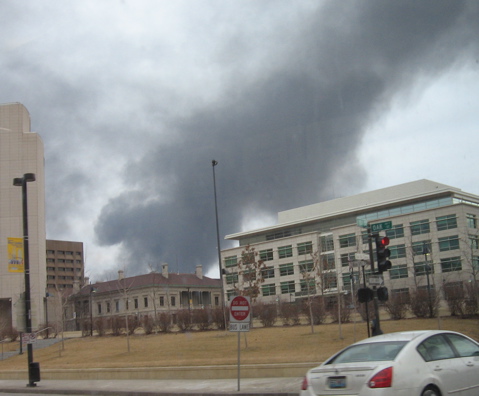 fire in KC this week. I have a couple of blogger friends there and they have reported that they are fine.
The cold weather is continuing and it's still difficult to get court time for racquetball. The Y is still in the grasp of the New Year resolutionist. But the numbers are dwindling.